Feeding therapy is a specialized type of therapy designed to help children with feeding difficulties. These difficulties can arise from a variety of causes, including medical conditions, sensory issues, or developmental delays. Whatever the underlying cause, feeding therapy can help children develop the skills and strategies they need to eat safely and comfortably.
In our dedicated feeding therapy rooms, we take a holistic approach to feeding therapy, working closely with parents and caregivers to develop individualized treatment plans that meet each child's unique needs! Our team of feeding therapists, including occupational therapists and speech-language pathologists, are highly trained and experienced in working with children of all ages and abilities.
Our therapists use a variety of techniques and tools to help children learn to tolerate and enjoy different foods, from desensitization exercises to food play and exploration.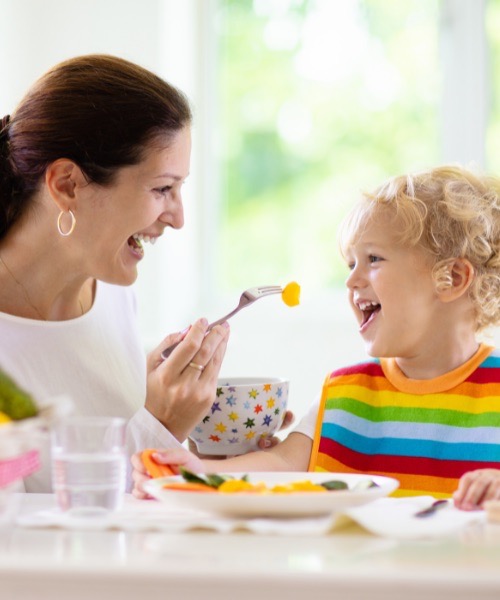 Schedule your consult today
Not sure if feeding therapy is right for your kiddo? Give us a call to schedule a FREE consult!