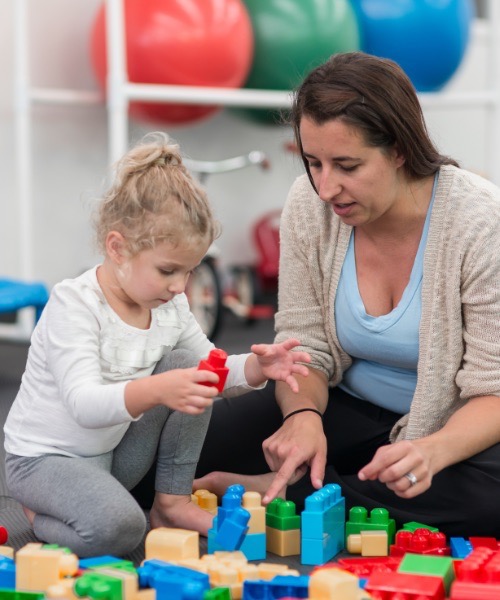 Occupational therapy encompasses more than you may think! It helps children with motor, cognitive, physical, and speech delays to develop their skills.
We provide assistance to children dealing with challenges ranging from picky eating habits to difficulties in recognizing their bathroom needs to handwriting skills. Through engaging and fun activities such as board games, obstacle courses, and crafts, we aim to make each session enjoyable and enriching.
Our comprehensive assessments enable us to pinpoint strengths and areas requiring support. We maintain a close partnership with parents, caregivers and other medical professionals to create personalized treatment plans that focus on enhancing skills necessary for daily tasks across various settings.
A few of our services include, but are not limited to, are:
Primitive reflex integration
Emotional regulation
Feeding therapy
Internal sense
Fine motor skills
Gross motor skills
Sensory processing
Social interaction
Learn More
Not sure if your child needs OT? Give us a call to schedule an assessment!

An initial assessment will be given to determine an accurate diagnosis, which is essential for planning appropriate therapy. A range of formal and informal assessments will be used, as appropriate, to form a diagnosis.